---
New Zealand classical guitarists are most fortunate to have a master guitar maker within such easy reach and I have had no hesitation in making Capper Guitars my choice of instrument for concerts and recording projects. I have also had the privilege and pleasure of sampling many of the guitars made by Rod from his remarkable prototype in 1999 through several generations to the current day concert instruments. Rod has taken a basic concept and, after more than a decade's worth of careful observation and innovative thinking, has reached a point where he is now producing superb instruments worthy of the best players. The qualities I value most in Rod's guitars are clarity, balance of notes across the fretboard, impressive sound projection, the wonderful range of tonal possibilities and simply the fact they retain the traditional guitar sound - something that is sometimes lacking in instruments of current day makers.
---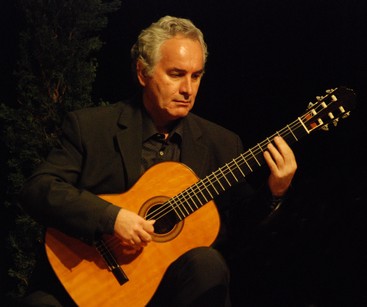 Giuseppe Ficara
Italy
I met Rod Capper when he invited me to give a Concert and Masterclass in Auckland last 12-13 February 2011, he was a friend of my old guitar student from Cape Town, David Isaacson. I was really surprised by a perfect organisation in a very few days but I was even more surprised when I took in my hands that nice guitar, just born, on the table of his lounge, just one hour after having landed to New Zealand.

I started playing and I couldn't stop for many hours, I liked the touch, I felt seduced by the sound. The day after, early in the morning the guitar was finished and labelled, a powerful instrument with a rich sound, sweet and strong in the same time, every 'nuance' was possible. I continued to play the whole day and I finally decided to play the concert with it.

Another day and the decision was taken: that must be my new guitar. I am happy to play now a wonderful Rod Capper guitar, coming from New Zealand, the Hantipodis of Italy...
---
It has been my great pleasure to play Rod Capper's guitars while I have been in New Zealand. I have found the instruments easy to play and very responsive with a characterful sound which projects easily and is a delight to the ear.

Rod Capper's are first class guitars comparable to the work of the best international luthiers.
---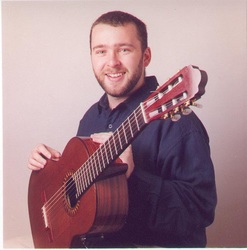 John Couch
Australia
Rod's guitars have a beautiful consistent clarity of tone that projects with world class quality. His innovative techniques provide a top quality instrument at an affordable price, highly recommended!
---
Ross Hill plays a Rod Capper 'Traditional' Concert Guitar in his YouTube videos at his website
---
Thank you for making me one of your beautiful guitars, so light to lift and yet so strong to hold and impressive to play. The depth and power of the base is in perfect balance with the brightness and warmth of the treble. If I may be allowed poetic license, I have to say that the sound of your guitar is expansive and clear like the sunrise over an ocean's panoramic horizon. Indeed your guitar makes my previous experience of playing the guitar seem like having been in a contained swimming pool and now thanks to your craftsmanship I have been set free to explore new worlds.
---
---
---
I have owned a Rod Capper guitar for 10 years and have found this to be a wonderful guitar with a big clear sound. When I decided I would like a new guitar I did not hesitate to check out Rod's new guitars with a raised finger board and was not disappointed. I choose the Special Concert model. It is a very fine guitar, easy to play, even with high tension strings. The projection is amazing and it has a clear tone which is even across all strings. The main thing I like about this guitar is the wonderful strong basses which is great when accompanying other instruments. I would not hesitate to recommend Rod's guitars.
---
---
---